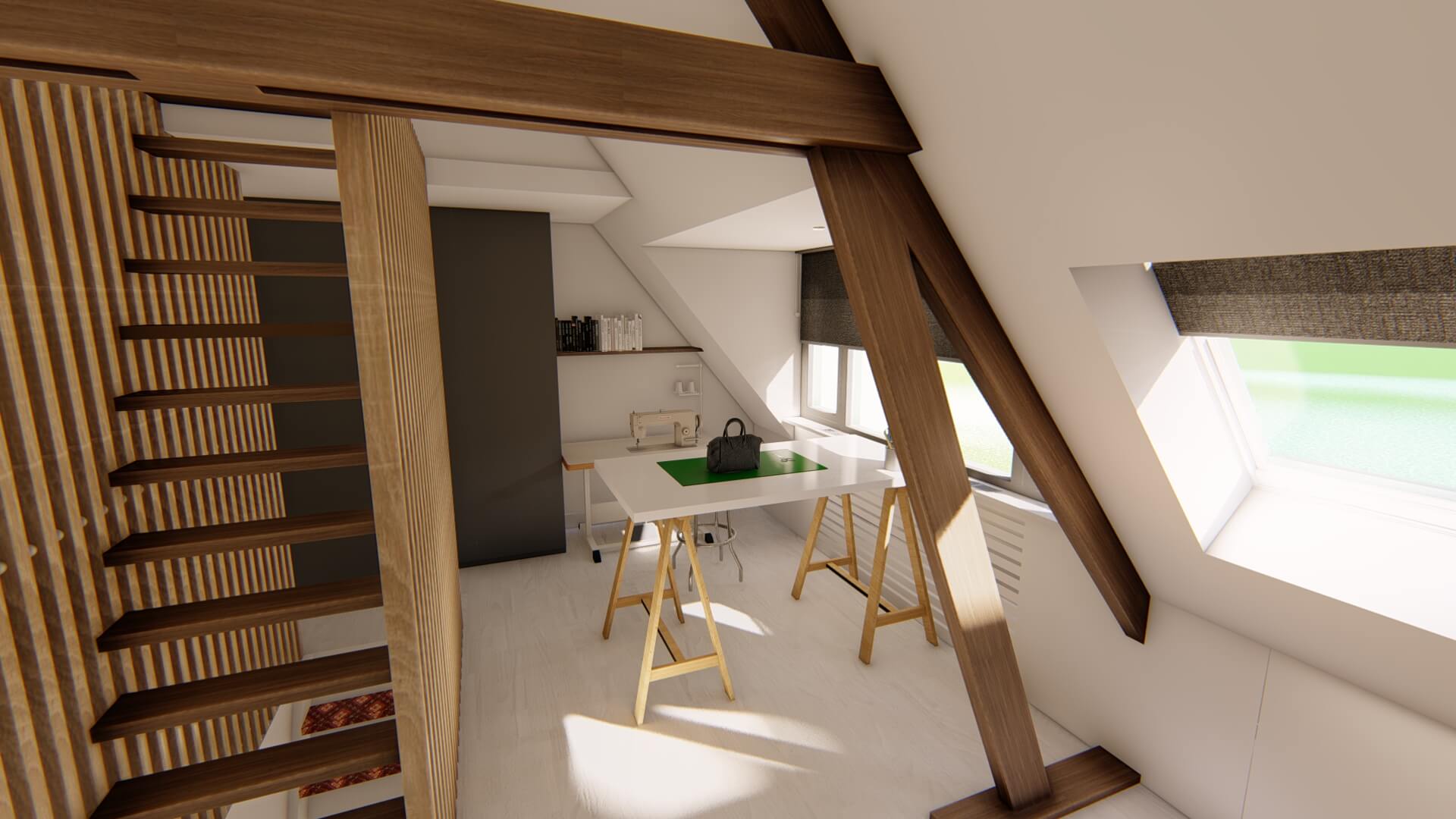 In short
.
This family asked to completely transform the attic of their 1930s home from a storage space into a multifunctional workplace. During the intake, the following requirements became clear: 2 workplaces had to be realized, as much cupboard space as possible and a space to do the laundry. We then translated these wishes into a 3D design, after which we set to work on the realization.

We have made good use of the height by making a short attic. With this we have realized storage space without blocking the height and thus managed to maintain the spatial character of the space. We have also placed a large cupboard wall at the 2 end walls to create as much storage space as possible. The two workplaces are separated by a wall of wooden beams in order to make use of the light from both sides Work is done in the space, which is why light tones and natural materials have been chosen to give a fresh and energetic feeling.

A lot of wishes for a relatively small space of which we have made a very nice project with very satisfied customers with a number of practical design choices.
TAKE THE CHALLENGE WITH US
.
Are you as excited as we are?