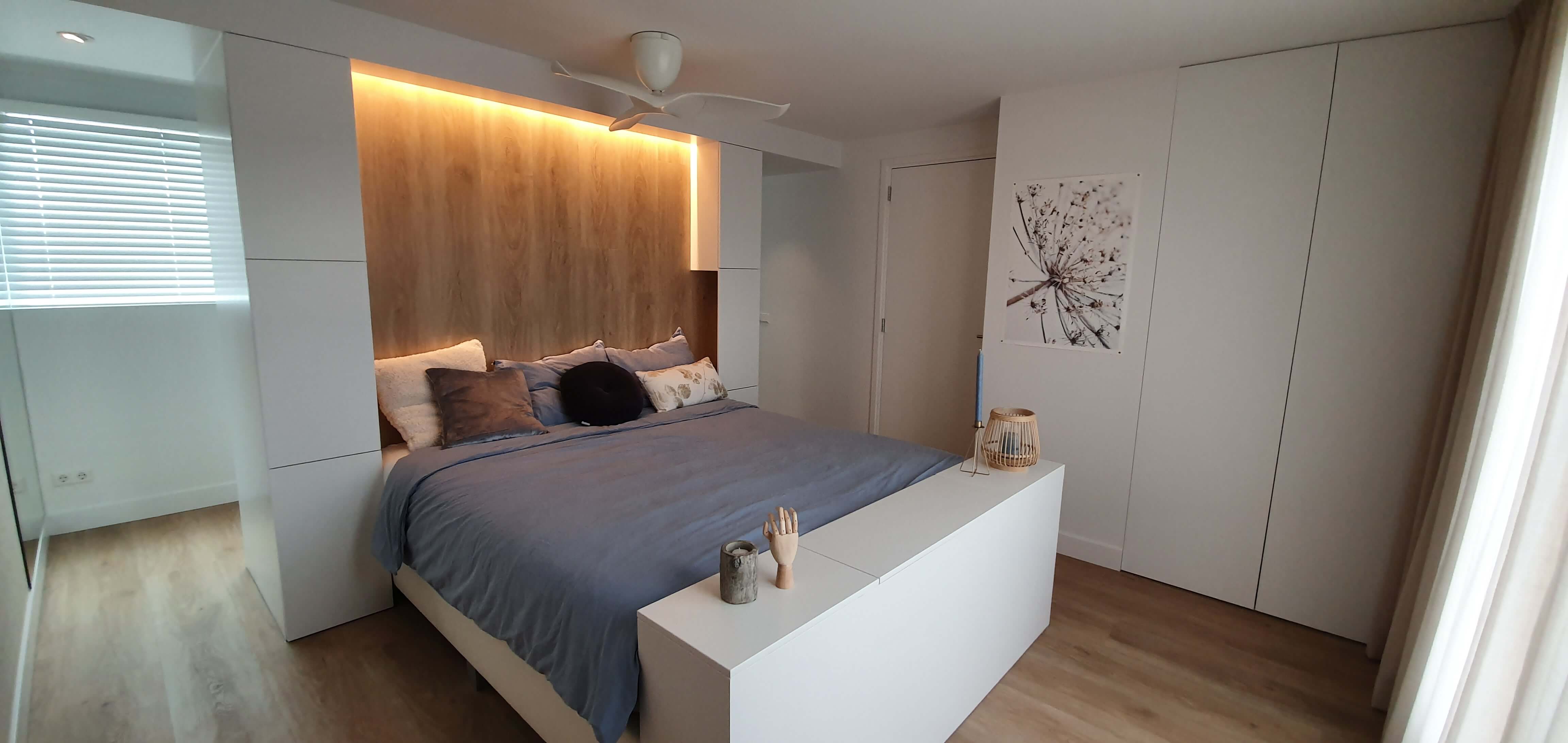 In short
.
This client came to us with the idea of ​​turning their 3rd floor, which was used as an office and storage space, into a place for themselves.

The customer already had a good idea of ​​what they wanted the space to be like, so they presented this idea to an architect who made a design. In consultation with the customer and the subcontractors, we created a space turning the designs that matched the customer's wishes into reality.

Most people nowadays have busy lives so there is little time left for relaxation. This space has everything to find that little bit of relaxation in contemporary life. Enough storage space, a private shower, a spacious place to sleep and even a sauna. A lot of wishes combining aesthetics and functionality into a space where you can withdraw from daily busy life.
TAKE THE CHALLENGE WITH US
.
Are you as excited as we are?